ERP Training
Introduction
In November 2013 we were engaged by Trafigura to produce a series of elearning courses (with training materials) to prepare employees for a new Enterprise Resource Planning (ERP) system roll out at Ecore Group, a recycling specialist. As a large company with multiple sites across Europe, Ecore needed the training to be translated and deployed across every one of its 70 European sites. In addition to the training, there was a requirement for a learning management system that would provide the backbone for the learner experience.
Saffron built a bespoke multilingual LMS solution that enabled managers to track course uptake and completion levels. The systems training, LMS, and training materials were developed and translated in just one month using Rapid Application Development (RAD) methodologies to meet the commercial challenges posed by the tight timescales.
Challenge
Implementing an ERP system is no small challenge to a business. Over 50 % of ERP deployments experience cost overruns and over 60 % of respondents receive under half of their expected benefit from their ERP implementation.* In short, implementing an ERP system is a huge undertaking.
This was the challenge that faced the recycling and sustainability company, Ecore, when they decided to unify their various databases under one ERP system. With a network of over 70 sites across Europe and 15 reporting departments, the spectre of upheaval and disruption was looming.
To mitigate this risk, effective staff training was key. However, the wide dispersal of sites, as well as the remote location of the Head Office, posed significant difficulty in selecting a supplier.
That's why when Ecore engaged us to design the training course, we made communication a priority. True to our mantra 'Straight Talking, Clear thinking', we dispatched the project lead to the head office for two weeks to thoroughly scope the project. During the Rapid development process, daily communications were scheduled with the client Project Lead, alongside regular progress checks to ensure that the message remained accurate and targeted.
Why Saffron?
When it came to suppliers, Trafigura's CIO immediately thought of Saffron Interactive. Thanks to our track record of designing award winning training, as well as his direct experience of our client-centric approach while at Accenture, the CIO knew the training would provide a positive ROI.
Saffron's experience of creating training programs for companies that focus on sustainability has endowed us with a wealth of knowledge and understanding of the subject matter and the client's core business (recycling) needs. With a client list that includes Balfour Beatty, Red Bull, Jaguar Land Rover and PwC, Trafigura knew that their training needs were in safe hands.
Our Approach
Key questions the clients had for Saffron were: how fast can we develop the training, and can we scale up? Leveraging our experience of systems and sustainability training, we were able to act quickly and smartly.
The first action was to get a complete understanding of the ERP system and how its functions related to each department. This required spending time onsite with the client, learning how the system worked and the company's internal processes.
As a result of this, Saffron was able to accurately scope the project, capture the learning outcomes and analyse Ecore's specific training needs.
We then developed a suite of training modules, covering everything from the system itself to detailed training for each individual department. Our objective was that employees would be comfortable with using the system and understand its full functionality. This was especially vital to the success of the ERP roll-out, as users would be working within a 'live' environment where the data they input is saved and visible to all in real-time. With users accountable for the accuracy of their input, the training was integral to the success of the ERP system, allowing users to practice and test their knowledge in a no-risk environment.
Through thorough preparation, we were able to adapt to changing circumstances such as shortened timescales managing translation and changes to the ERP system itself. During the development process, Saffron also worked on the classroom training materials and built a custom LMS in time to dovetail with the roll-out of the modules. We worked hard to ensure flexibility for the client and adapt to their abbreviated timescale, without compromising the quality of the
end product.
Results
Ecore was delighted with the flexibility shown by Saffron in meeting the shifting demands of the project timescales. They have since followed-up and requested a series of further modules and training materials to be developed in the next quarter.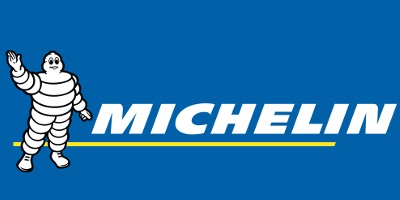 Frontline salesforce transformation