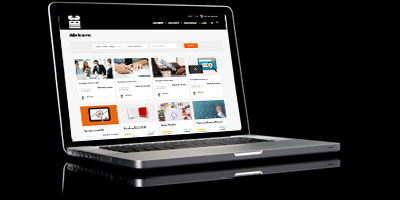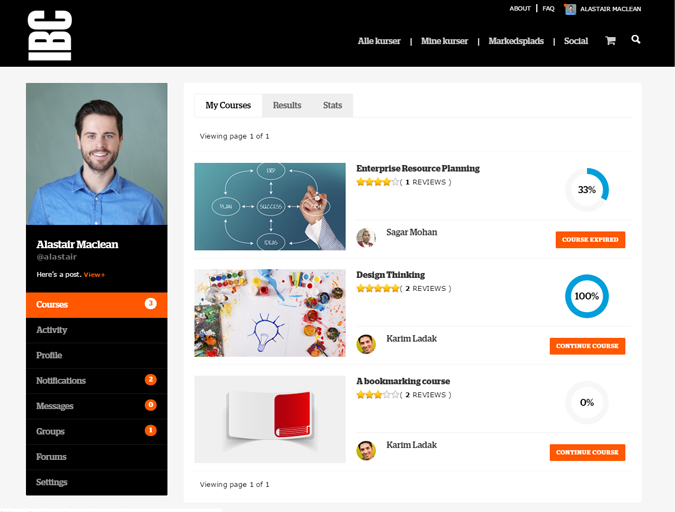 Introduction
IBC, a leading Danish business school, wanted to shake up the market for online business education with the OpenIBC project. An existing, legacy LMS was no longer performing. IBC were interested in what a different approach could offer. Saffron developed a compelling user-journey based on personalised dashboards and self-directed discovery, all centred around collaboration and knowledge sharing.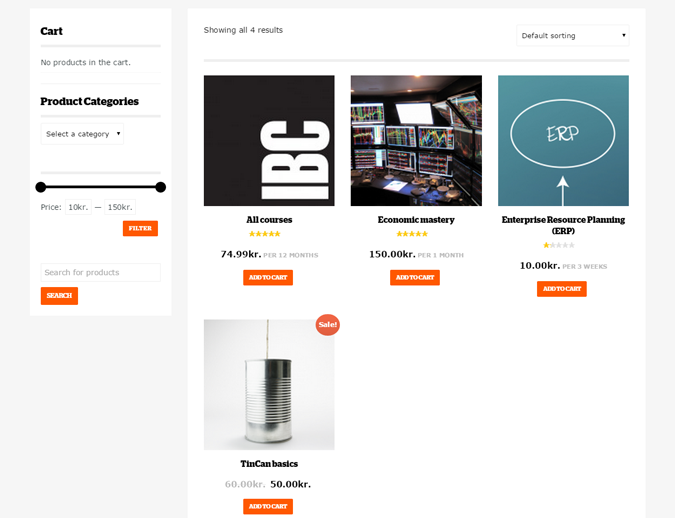 The challenge
IBC develops online learning for a business audience in Articulate Storyline on topics ranging from digital marketing to web design. They needed to be able to sell and deliver this content without modifying the current production process.
The process of browsing, purchasing and discussing the courses had to be as compelling as powerful e-commerce sites in order to persuade the learners to part with their cash. There also were a number of teachers at the College who needed to be able to deliver their own content to the website and manage communities.
An additional challenge was that the website would be developed in English and delivered in Danish, meaning a full translation along with a secure and familiar payment method which was trusted in the Danish marketplace.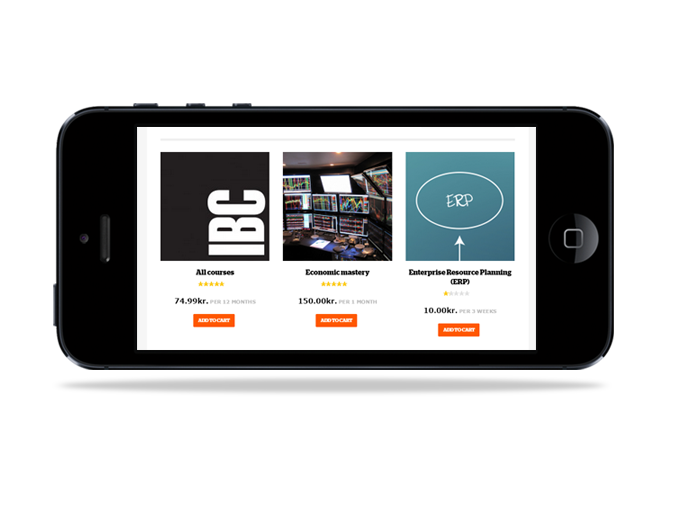 Why Saffron?
IBC attended a seminar run by Saffron at the 2014 Learning Technologies Summer entitled: 'The dinosaur LMS and the new learning experience network'. Fascinated by our vision for the future of learning and knowledge platforms, IBC's Chief Digitalisation Officer, Flemming Bornemann, contacted Saffron.
We won the business by demonstrating the capability of open source software to offer an Amazon-like ecommerce experience and integrated social networking capabilities alongside learning management. A sleek, mobile-ready user experience which could be customised from scratch (not just branded) was another key selling point.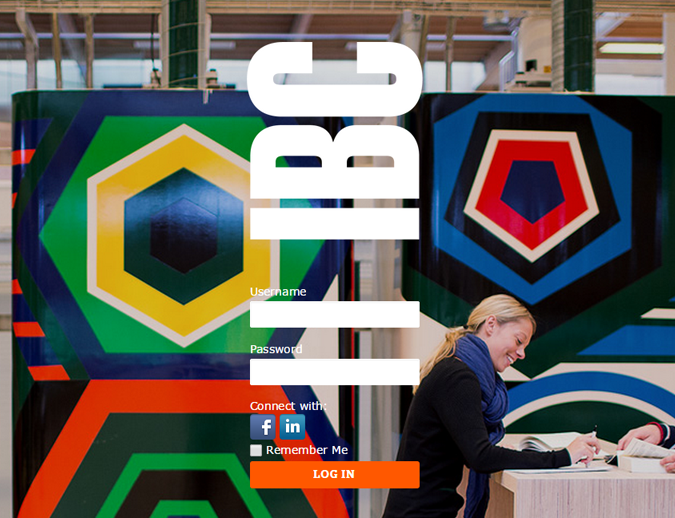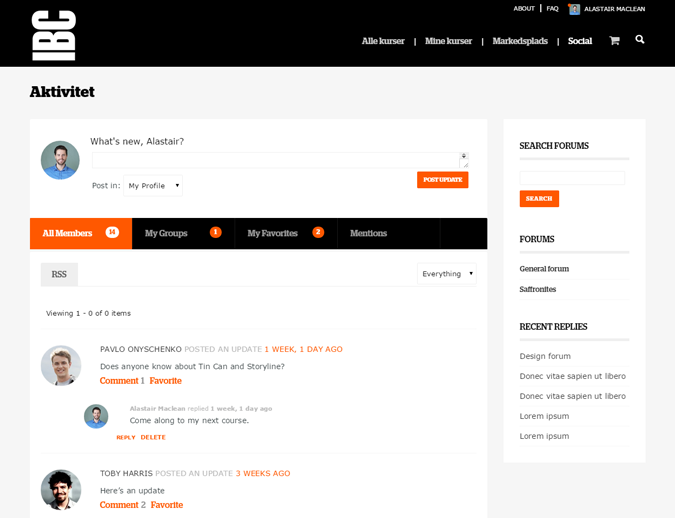 Our Approach
The technical build combined multiple plugins for managing courses, enrolments and instructors, a player for Articulate Storyline packages, several e-commerce components and a social networking tool.
To maximise participation, we used social APIs to allow sign-up via LinkedIn or Facebook. We enabled content discovery with e-commerce-like browsing pages and relevance indicators.
Existing students are met with a familiar dashboard when they log into the system, displaying the courses they own, their progress and highlighting a range of notifications from the communities linked to each course.
The Storyline packages were 'framed' by enticing preview pages featuring a rating and recent reviews. Inside each course a clear structure sits alongside interactive content which plays without using a light-box or pop-up – essential for multi-device learning. Units are broken up into 'bitesize' chunks which ensure learners are constantly rewarded for participation.
The aim was to not only have a social section of the website but to integrate social features into the main user experience. Drawing on our expertise on social knowledge management, we:
Allowed users to leave reviews on courses and give star ratings
Pushed all student activity and progress into the activity feed
Created communities for users to actively discuss specific courses
Allowed users to send direct messages to instructors and tag others in posts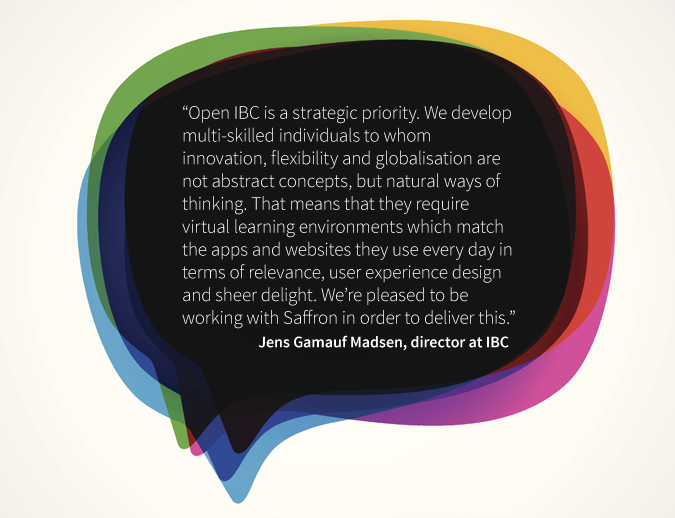 Results
The result is a site which offers learners a 'consumer-technology' user experience on any device.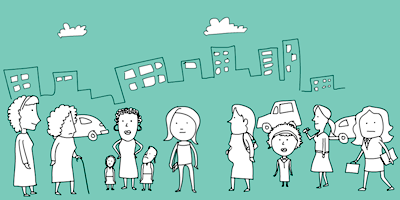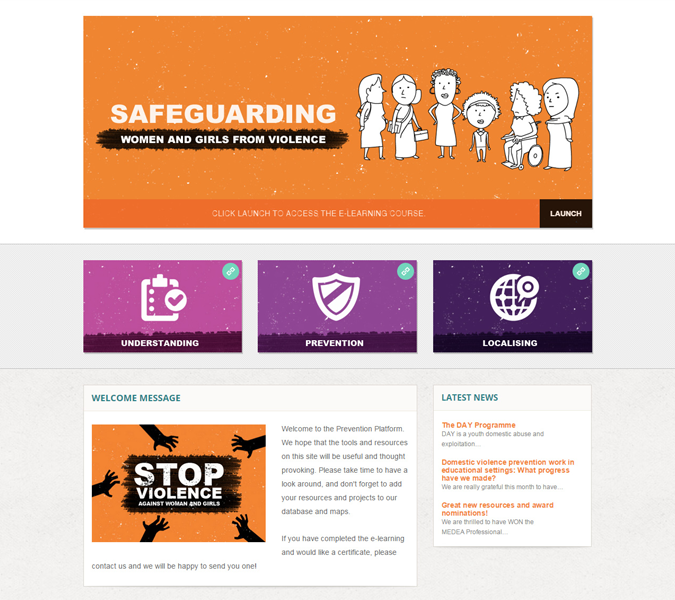 Introduction
Winner of the European MEDEA Professional Production Award 2014 and silver medallist at the Learning Awards 2015, the Digital Prevention Platform was developed for AVA (Against Violence and Abuse) by Saffron Interactive. This knowledge platform enables practitioners working with children and young people to identify, challenge and respond to violence against women and girls.
A high-impact elearning experience was developed as an engagement-catalyst: enabling less experienced educational practitioners to identify and respond to disclosures of abuse and motivating them to join the prevention community. The platform then makes it easy to discover and navigate approved toolkits and specialist resources, putting performance aids at the point-of-need.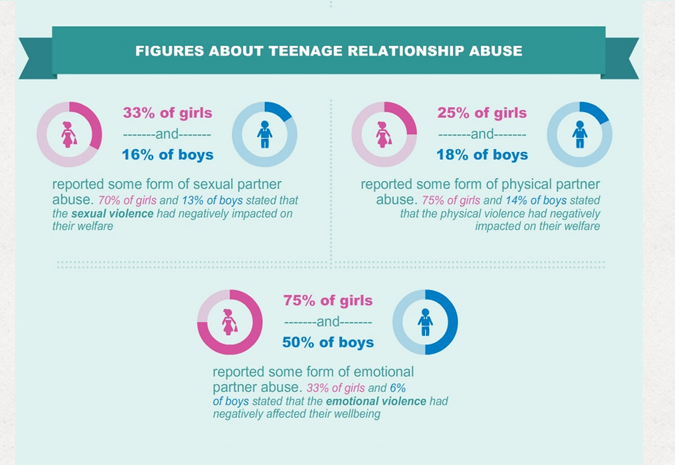 The challenge
In 2014, 1.2 million women were victims of domestic abuse, over 400,000 were sexually assaulted, and 60,000 were raped. Against Violence and Abuse (AVA) is a national second tier service working with schools and youth services to change this.
After a project involving AVA-led research projects at six participating schools, an unprecedented wealth of insight was generated for the first time. Funded by Comic Relief, the Digital Prevention Project aims to spread this insight, influencing policy and changing the facts on the ground with a digitally-enabled blended approach. The aim: to equip practitioners to deliver a whole-school approach to prevent Violence Against Women and Girls.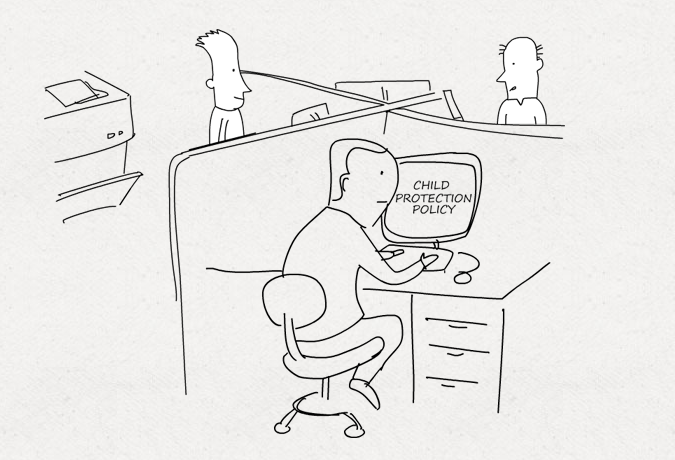 Why Saffron?
Saffron won a tender process for this project by demonstrating our passion, ingenuity and appetite for innovation through previous work on mental health with TfL and Amnesty International, alongside learning management. A sleek, mobile-ready user experience which could be customised from scratch (not just branded) was another key selling point.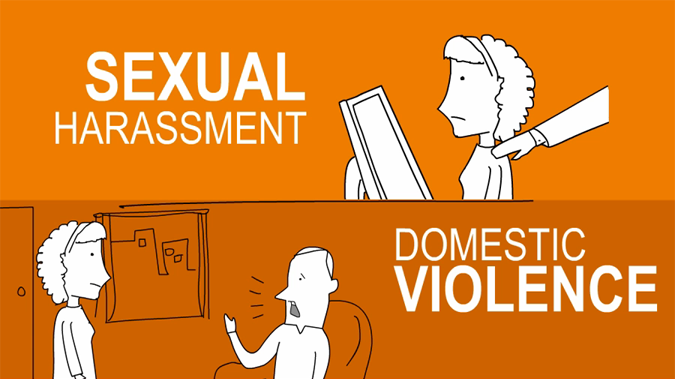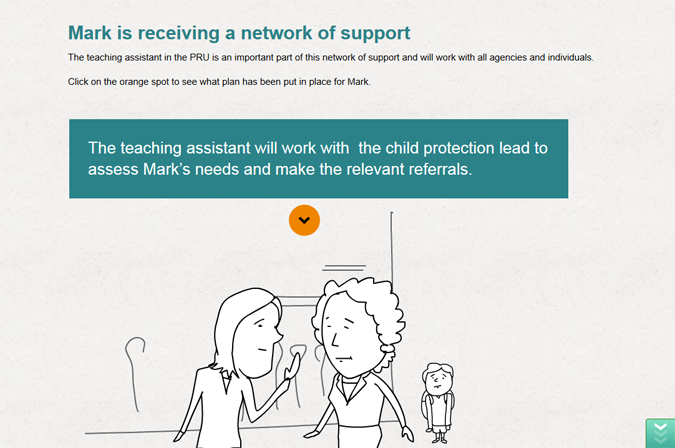 Our Approach
We thought hard about designing for the difficult messages, and finding the right visual approach to communicate. Universal, line-drawn graphics capture the attention of a practitioner who, perhaps just a few days ago, noticed something yet felt unable to take action.
The programme is also action-orientated: story-telling screens and conversation screens with vivid tips boxes and warnings deliver difficult content about holding disclosure conversations in an experiential way.
A key challenge for all the learning was to take on a dual function: both as a 'catalyst' experience and as a toolkit for facilitators to use in the field. 'Detachable' assets like images, infographics and animations make this possible. These bitesize learning experiences are as effective in the classroom or online or in a live event as they are in the context of the whole module. Saffron trained AVA on how to re-use any asset from the module.
The website is a mobile optimised gateway to constantly updated resources and a community of practice:
The Toolkit structures diverse materials into a clear action framework following the 'Understand, Prevent, Educate' model
The Network maps current projects to allow practitioners to register and connect with the nearest group, and connects to the e-Forum
The Database is searchable, filterable and includes 50+ pages and 90+ multimedia resources, all curated or contributed by the AVA network
Safe space provides immediate links to support for those directly affected
The Suggestion Box asks users to contribute new resources to the database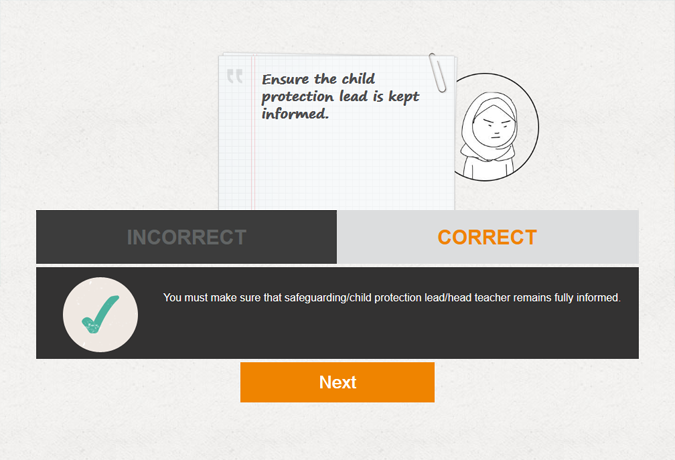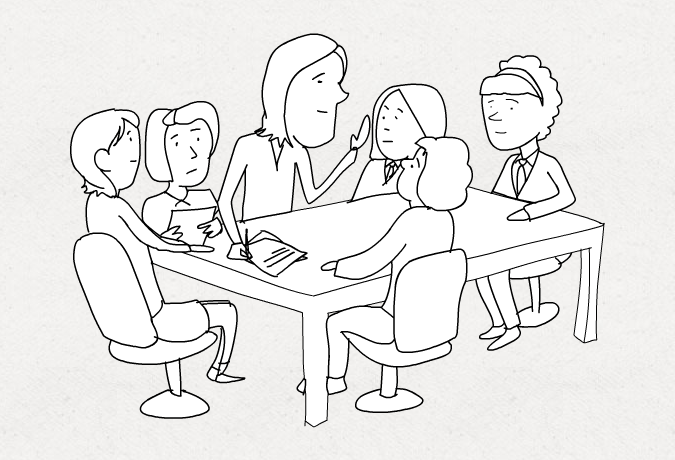 Results
We used Survey Monkey to create a diagnostic to capture key data points about users at the beginning and end of the programme. This is the remarkable change that our survey data showed among pilot participants:
The number of learners who felt 'very confident' they knew what abuse was more than doubled, from 19% to 47%
The number of people who felt confident they could make a difference in stopping VAWG doubled from 30% to 60%
Those who were aware of the legislation surrounding forced marriage jumped from 36% to 67%
Disclosures at a school where the blended programme has been implemented have already increased by 300%. Amidst widespread media coverage, the platform has now entered official government guidelines from the Home Office, Department of Health and the Department for Education and been rolled out by two new local authorities.
It has also gained the support of the Times Education Supplement and the NSPCC. Here's what one user had to say:
"The Digital Prevention Platform is the culmination of years of research and collaboration with projects around the UK and provides a unique resource which fills a much needed gap. Winning this award shows that it is possible to utilise technology to increase knowledge and confidence around sensitive issues and that ending violence against women and girls is a global priority."
– Jo Sharpen, Children and Young people's project co-ordinator, AVA