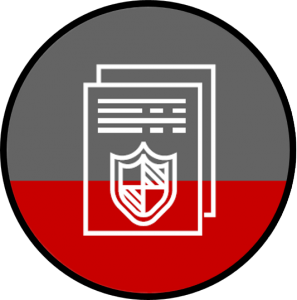 ACCA
Handling data the ACCA way
ACCA is a leading professional accountancy accreditation body that leads by example and lives by its strong professional code of conduct.
We helped them to further strengthen their already considerable culture of compliance with a course combining storytelling, serious game mechanics, UX and design.


Learning Technologies Award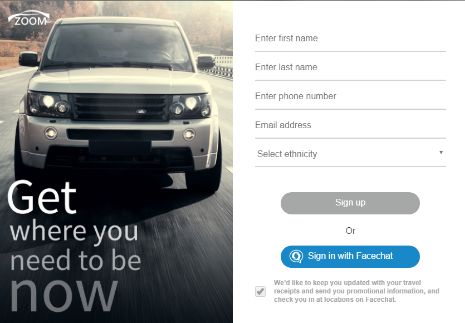 Strengthening a culture of compliance
ACCA identified the pressing need to ensure that global employees (including agency workers and contractors) handle, process and store data in adherence not only to ACCA's current policies, but to the latest legislative regulations.
For ACCA, ensuring that its global workforce is data privacy savvy offers so much more than just risk and regulatory compliance – it's what sets ACCA apart as an organisation who think ahead. ACCA recognised the importance of proactively nurturing a collective culture of responsibility. That's why their employees needed to be vigilant and efficient people who protect data as if it's their own.
Saffron was a clear choice as ACCA's preferred learning partner, having cultivated a strong relationship in a consulting and delivery role and a proven track record of delivering successful and memorable courses for ACCA. Saffron's unique approach to learning experience design has resonated with staff across the global organisation sparking conversation and debate to create a culture of compliance.
Saffron's experience in Data privacy is extensive; we've worked with AB Foods, BT, Telefonica, and William Hill on equipping learners with the ability to protect internal and external data.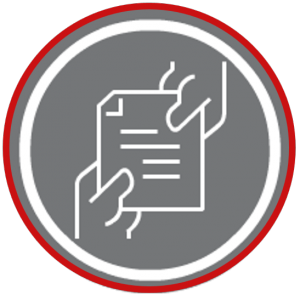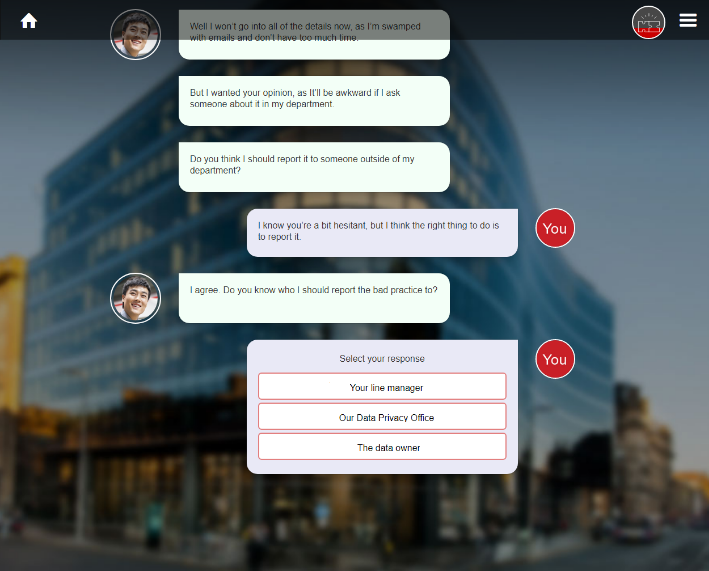 A behaviour-changing narrative
We knew that to really change the learner's behaviour, they needed to remember that they themselves are also consumers who are asked to share their data daily.
At the start of the course, the learner signs up to a fictional ride-sharing app, 'Zoom', and which requires them to share their data. The learner then begins to receive unwanted emails and disturbances on their social media. They experience the consequences of data misuse first-hand
Learners also advise colleagues on data issues in scenarios that are specific to real-life situations at ACCA. An 80% score in a unit results in a key principle badge being awarded, ensuring a culture of efficiency in handling people's data.
We applied game mechanics by making the learner's score visible as an icon throughout each unit, providing a visual cue to spur them on; learners can see their score level rise when they get a question right, motivating them to continue and fill up the badge to become a data guru!
This intervention posted record levels of 95% completion, and 94% of learners felt their handling of data had improved. 50% also indicated they had helped colleagues follow ACCA data privacy policies. 
The course led to an increase in ACCA's already impressive data privacy maturity level, as recognised by an external assessor. 
The success of the project led to it being shortlisted for a Learning Technologies Award for Best Compliance Project.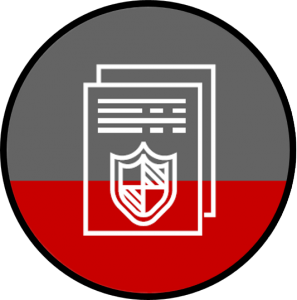 "It was great working with Saffron, their expertise in Learning was apparent and we didn't need to spend a lot of time and effort on that part. The team was very organised, efficient in making changes and Saffron's project governance approach worked well. Overall good project experience."
How will you zoom towards success?
Get in touch one of Saffron's expert consultants to unlock the learning potential in your organisation.