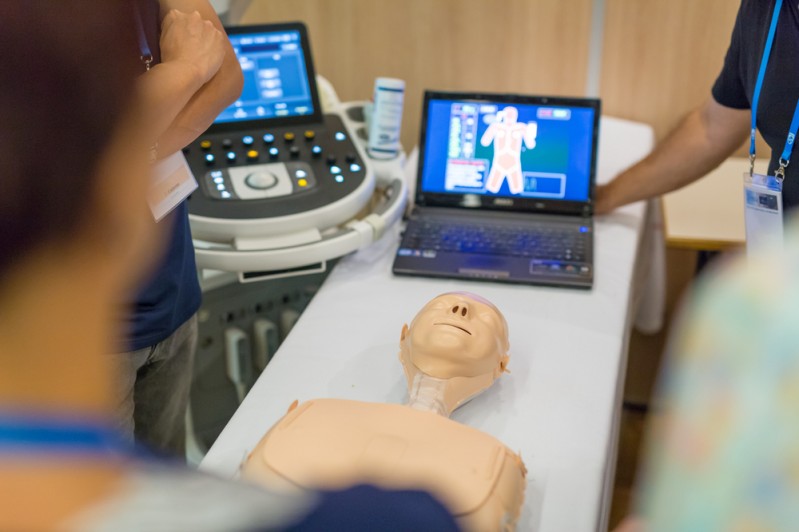 So what is simulation?
Simulation in elearning is a fully immersive experience in which real-life situations are replicated to interact with the learner. A good use of simulations thrusts the learner into a scenario and grip them enough to absorb and learn by doing. This is a rapidly growing trend in elearning and one that Saffron have been talking about forever! But it appears to have suddenly made resurgence as the need for 'engagement' in learning becomes more essential. It's an exciting concept for a graphic designer. Executed well, simulations in learning provide learners with intuitive interactions, premium videography and fully immersive communication. A great example of simulation elearning has been recently created by the Resuscitation Council UK. The 'Life-saver' simulation aims to spread knowledge on CPR to the general public. The outcome is compelling, intriguing and educational all rolled into one. Yep it's what every creative team within elearning strive for… So how has this been achieved? Keep reading!
First things first, just to make sure we avoid any misunderstandings and confusion: What exactly is compliance?
When looking for a definition I consulted the Oxford Dictionaries, which defines compliance as "the state or fact of according with or meeting rules or standards".  Organisationally, compliance is about following a set of rules on a particular area of the business.
Having just left university, and begun my working life, I've seen compliance in a completely new setting. In a working environment, compliance stipulates (or should stipulate) the vast majority of decisions we make on a day-to-day basis. These decisions should have direct correlation to the outcome, and the outcome is what matters: it's directly linked to organisational performance.
Each action performed by each and every employee independently in an organisation impacts overall performance. Non-compliance starts with individuals – and it can stop there too.  Do employees need to be constantly warned and bombarded with endless workshops and training to stay compliant? Thankfully, the answer is no.
That's why building and sustaining a culture of compliance in an organisation is critical.