Since starting out in 2000…
We've become one of the best-loved digital learning and communication brands in Europe
We've built our business on the idea that what you do is more important than what you know. So we go way beyond basic knowledge transfer. Instead, we focus on the choices your people make every day. We also think that digital learning experiences should be up there with the aesthetics and emotive power of the websites, movies and games your learners love. This is essential if you want your learning to create a sense of ownership over new behaviours, and new values. That kind of change is what really matters – and what delivers results.
Our strength is our people
Say hello to your new team

We believe in our values
That's why we do things differently
Our founder, Hanif Sazen, wanted to create digital experiences which put learners first, and in doing so, changed behaviour and delivered a measurable return on investment. Hanif tragically passed away in 2010, but he left us with these beliefs and values. Now, we continue to put them at the heart of everything we do.
Learning is natural
A love of learning is normal
Real learning is based on emotional investment
Learning should – and can – be fun
Questions above answers
Creativity above fact regurgitation
Individuality above uniformity
Excellence above standardised performance
We deliver on your promises
This is how we meet and exceed your dreams
In every project our focus is on delivering a superior experience for you by putting your learners first. This is how we make your life easier and achieve your aspirations at the same time. Once you begin to work with Saffron, we promise that we will always: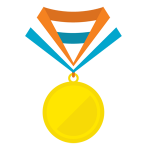 Set high but achievable expectations
To ensure that we really do make a difference to your organisation. Every project is an opportunity to do something innovative.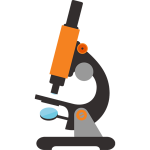 Manage risk and quality control
So that you receive the highest quality end product, we ensure that well managed risk and quality control is part of every package.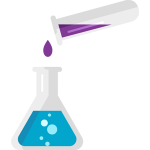 Provide an expert team to work closely with you
We build responsive, consultative and creative partnerships with our clients, challenging their assumptions and our own.
We are industry accredited
Our partnership with the Learning and Performance Institute
In 2008 we were the very first bespoke learning technologies provider to be accredited by the Learning and Performance Institute. In a former life, it was the Institute of IT Training. This body rigorously evaluates our capabilities and makes recommendations for improvement each year. And we're pleased to say… we're doing pretty well!
"The whole room was extremely impressed with the quality, interactive nature, fun and professionalism that these courses represent."
"I would have no hesitation in recommending them and if I have a need to produce another e-learning package they would be my preferred supplier."
"I found working on this project an enjoyable experience. I would have no hesitation in working with Saffron again."
Our achievements
We lead. Others follow.
We were the first to pioneer mobile learning, the first to create collaborative authoring tools, and we've consistently won awards throughout our history. We're unbelievably excited about what's next!
And beyond…
The sky's the limit! What will your award-winning project be?