As consumers, we're a demanding bunch. We expect personalised, relevant, instantaneous information at our fingertips, and what we expect in our daily lives inevitably filters down to our expectations of workplace learning. Learners know that if they need information, it takes a matter of seconds to find it on Google. The problem is, that information is often far from relevant, and even further from your organisation's policy or culture. We need to compete with Google by creating point-of-need learning tools that essentially offer learners a better service. No mean feat.
It barely raises an eyebrow to hear that Google and its properties now control a massive 90% of all web searches. And the experts say that things aren't going to be slowing down for Google anytime soon. They've become the undisputed ruler of search tools…and phones, advertising, publishing tools, apps, maps and stats. The list goes on.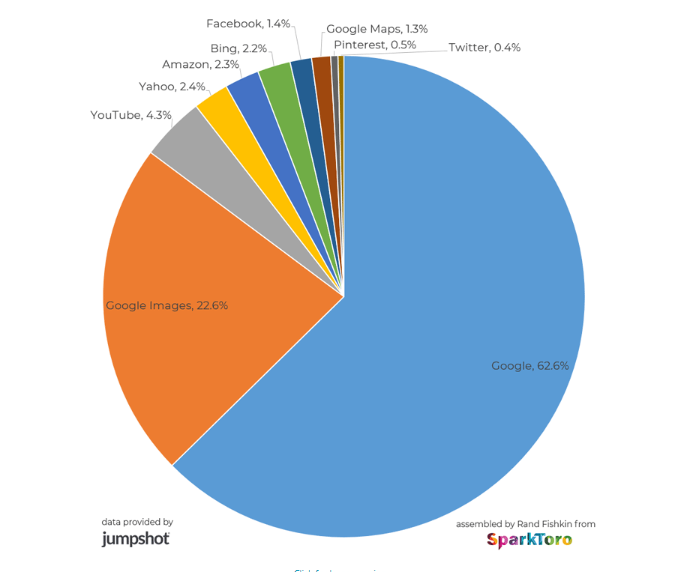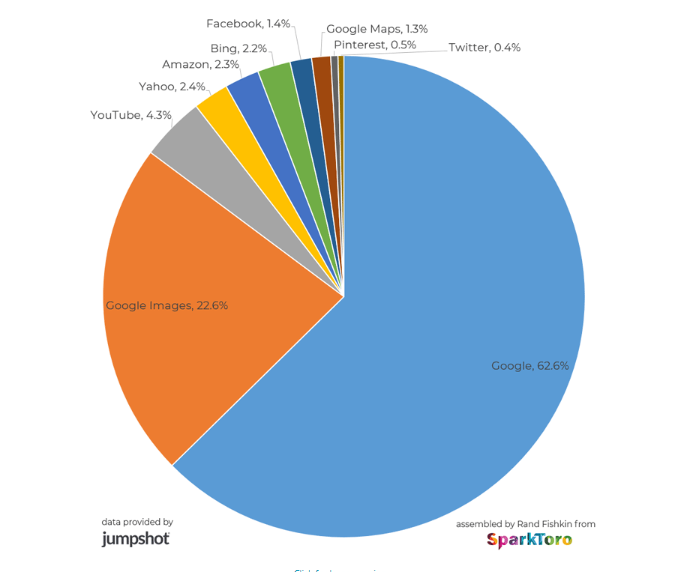 Sad as this may sound, many of us can't imagine a world without Google. I know I can't.
That reliance on the search behemoth extends to the workplace too. Saffron's knowledge management research revealed that 86% of people are using Google as a source of guidance in the workplace. Where does this leave learning and performance departments and the learning we produce? Stranded? Useless? Irrelevant?
Not quite.
Admittedly, 'Getting rid of Google' entirely may be unachievable. However, at the very least our goal should be to outdo search engines by offering employees something so much better. That means learning that's even more convenient, relevant and easy to use than Google. Learning that appears precisely at the point of need.
Point-of-need learning, if done well, could be learning, performance and talent departments' way of reaching people 100% of the time and offering something that'll give even Google a run for its money.
Support people, 100% of the time
What makes us distinguishable from the devices we stare at all day is that we're human. With the rise of technology, social skills are becoming invaluable to businesses and the way we work. Our career trajectories are going to be defined by the kind of personal support we get from managers on a day to day basis. But what happens when someone's line manager isn't free to offer support? They figure it out themselves – usually by Googling it.
When employees do this, it means that they're bringing in external information that may be incorrect or irrelevant. They do so because the kind of support offered in their workplace might be outdated, hard to find or forgettable. In that situation, of course a quick online search is more appealing.
But that self-directed search for help doesn't have to be a bad thing, if you have the right support in place to help you make informed decisions.
Point-of-need tools offer people the kind of guidance they need, right when they need it, by analysing the work they're doing and providing feedback in real-time. If they've got that, there's no need to turn to Google.
What's more, the content provided by the tool is decided by the organisation, meaning it adheres to company standards and policies. No more falling down a Google rabbit hole or being misled by the wealth of information that's out there. It's a win-win for all involved.
Immediate results
It's not just about providing the right content. It's about providing it at the right time. Contrary to popular belief, on-the-job training doesn't simply mean leaving people to figure things out for themselves.
We don't just chuck a giant folder full of information at new hires. And we definitely don't just tell them to 'Google it' if they have a question. We guide them through an onboarding program that includes learning input, mentorship, and real practice.
The aim of point-of-need learning is to provide this kind of immersive learning experience not just when someone's new to a company, but throughout their day-to-day workflow. And to do so in a way that doesn't drain the time of already time-pressed managers or rely on external information.
By analysing employees as they're working, point-of-need tools can even be faster than Google. Most importantly, that means they can be more convenient, consistent and in line with the way you want your people to do things. There's no need to open a browser and perform a search if you've already had a pop-up telling you the right thing to do at that exact moment.
Practice makes perfect
People need a sense of autonomy and ownership of their learning. They also need to apply what they're learning in the workplace. We all relish the opportunity to 'have a go' and learn by doing. Preferably, without someone breathing down our necks or in an environment where we feel like we're being tested.
Point-of-need learning tools allow us to 'coach' people in the same way a sports coach might by providing an objective external figure that can provide instant feedback on a learner's performance and suggestions on how to improve it. This allows the formation of real habits in real contexts, not just the rote memorisation of information that's forgotten long before it's actually needed.
Learning and performance departments need to step up their game in that regard, and point-of-need tools are the perfect platform to offer this kind of performance-boosting support to people. We need to break free from the ubiquity of 'just Googling it.'
Get rid of Google
So, to really take back control of knowledge management and information flows in our organisations, and to stop people's urge to Google, we need to harness point-of-need learning technology to deliver:
What learners need – highly relevant, organisation and context-specific content
When they need it – both increasing efficiency and fostering real practice
How they need it – offering contextual decision-making support and acting as a coach
Modern point-of-need performance support tools can accomplish this. They can look over a learner's virtual shoulder and watch what they're doing, providing guidance and helpful information before they even ask, removing the need to ever Google a business process again. This maintains the integrity of organisational knowledge and frees up manager's time spent dealing with the resultant queries when something goes wrong, ultimately leading to a return on investment.
But what exactly does this look like in action, and how do you get there? Join our webinar on 19 April with Don Taylor to find out. We'll be showing our own performance support tool, Saffron eaSe, and giving practical tips on how to really make the shift towards point-of-need learning. Got a burning question? Ask us at the webinar – no need to Google it!