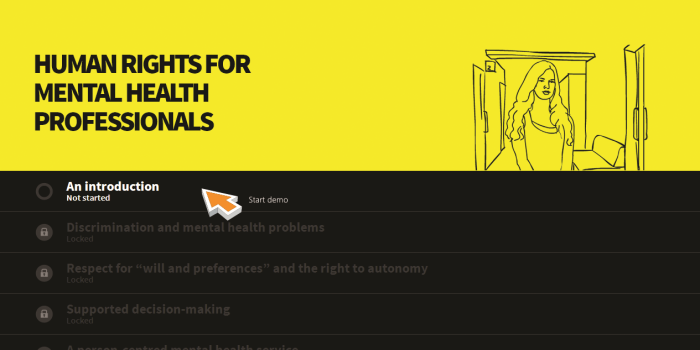 Introduction
As the culmination of a three year campaign, Amnesty International approached Saffron Interactive to produce a course highlighting new approaches to mental health care within the Republic of Ireland's health service (HSE). The training was aimed at mental health practitioners, and pioneered a human rights-focused approach. We designed the course to test and then challenge practitioners' behaviours  and assumptions.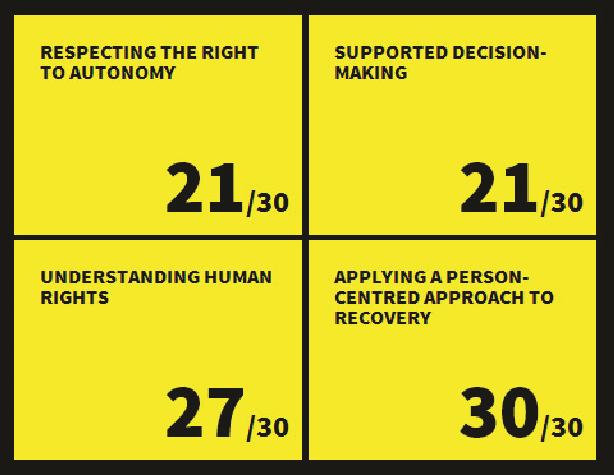 The challenge
One of the main issues that face the mental health service is ensuring that all patients are treated in a fair and nondiscriminatory fashion.  For Amnesty International Ireland, the challenge was two-fold: to increase awareness of mental health and human rights issues, and to demand action from the government. Amnesty's goal was to achieve real improvement in the lives of people who experience mental health problems.
Following anecdotal evidence and professional research from the 'Hear my voice' outreach campaign, Amnesty International identified mental health professionals as a group that would benefit from human rights training.  Mental health professionals had also identified a gap in their own training in relation to human rights.
Specifically, Amnesty wanted to challenge traditional attitudes to mental health care, in which practitioners dictate what's best for patients, this is followed to the letter.
To achieve this, Amnesty needed to show practitioners how they could act to respect, protect, and fulfil the rights of individuals in the best way — while at the same time improving recovery outcomes.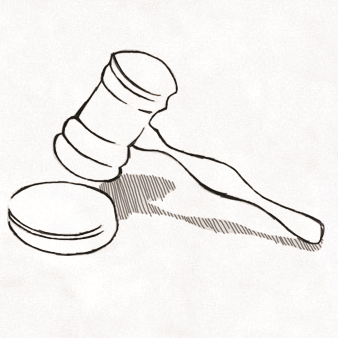 Why Saffron?
Amnesty selected Saffron based on our track record of success in this area. Our award winning (Instructional Designer of the Year 2013) mental resilience course for Transport for London delivered £7.8 million ROI in the first twelve months by reducing the rate of paid absence. Amnesty's brief was to create something with an impact, something more than 'just another piece of elearning', something that would change behaviours and attitudes significantly for the better.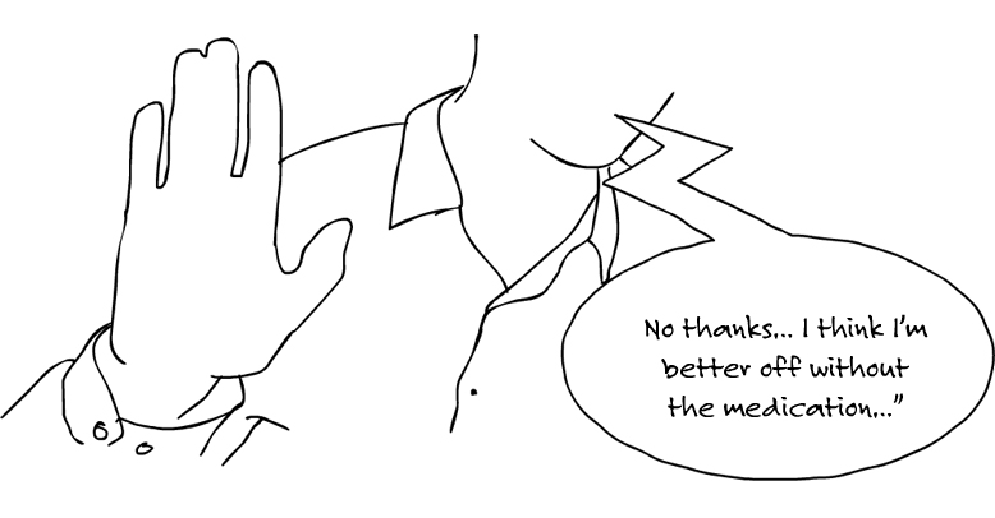 Our approach
For the elearning to be truly effective, it was important to take an immersive approach in our scenario-based training, to combat the learner fatigue associated with the traditional 'click next to continue' button. Instead, learners are faced with action buttons, which prompt them to decide on the correct response to progress. The course delivers key messages and narratives through touch-compatible scrolling screens, and combines real-life video case studies with bespoke animations. These features capture the hearts and minds of learners, and encourage emotional investment in a new way of thinking about mental health.
The instructional design of the course embodies the three key elements that we believe are the only way to deliver a lasting change in behaviour, through emotional investment.
1. Diagnostics that show me where I am in relation to desired behaviours 
At the beginning of the module, learners complete a self-assessment which rates their current knowledge and understanding, then outputs a matrix which measures competency in four key areas. This relates learning outcomes to everyday behaviour, and encourages learners to reflect on where they are now, and where they can develop. 
2. Scenario-based and video content to challenge learner preconceptions 
We developed compelling scenario-based activities which introduce patient case studies and ask learners to make difficult decisions related to patient care. Each example offers corrective or supportive feedback in cohesion with a human rights-based approach to care. 
We worked carefully with Amnesty International to produce sensitive, emotive video footage, and wove it into the course's overall design aesthetic with line-drawing transitions into and out of the video content.
 3.Tailored action plans 
At key points, learners add to a printable, personally tailored action plan to support continued development. They can then complete the diagnostic again at the end of the course to assess how far they've come.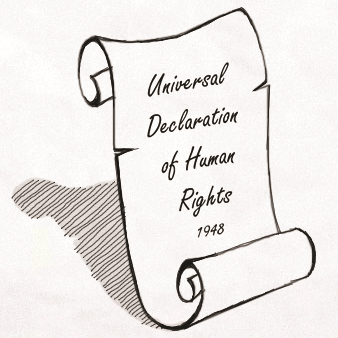 Results
The course was extremely well received as a groundbreaking demonstration of the capability of advanced digital learning learning to tackle difficult subjects. It has since inspired organisations like Comic Relief and AVA (Against Violence & Abuse) to work with Saffron on campaigns involving public health.