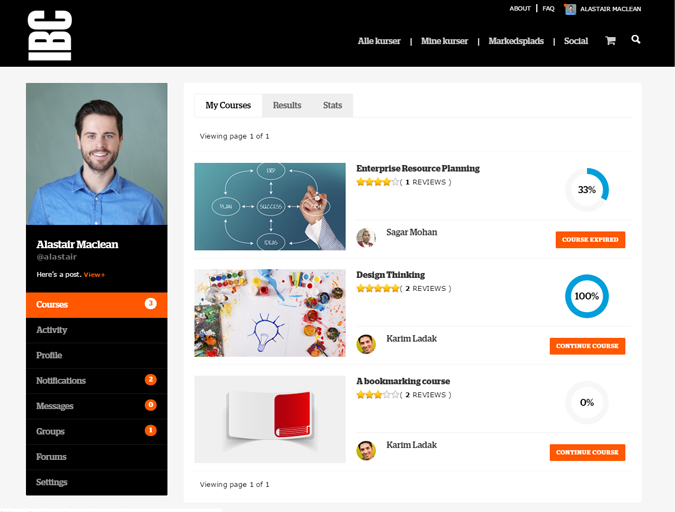 Introduction
IBC, a leading Danish business school, wanted to shake up the market for online business education with the OpenIBC project. An existing, legacy LMS was no longer performing. IBC were interested in what a different approach could offer. Saffron developed a compelling user-journey based on personalised dashboards and self-directed discovery, all centred around collaboration and knowledge sharing.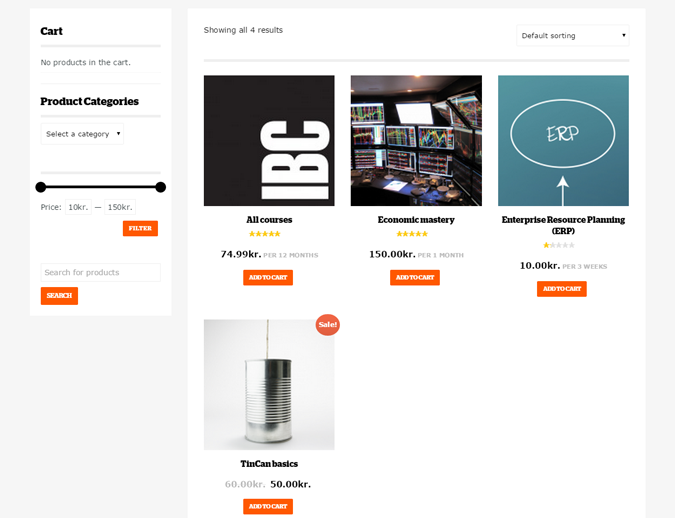 The challenge
IBC develops online learning for a business audience in Articulate Storyline on topics ranging from digital marketing to web design. They needed to be able to sell and deliver this content without modifying the current production process.
The process of browsing, purchasing and discussing the courses had to be as compelling as powerful e-commerce sites in order to persuade the learners to part with their cash. There also were a number of teachers at the College who needed to be able to deliver their own content to the website and manage communities.
An additional challenge was that the website would be developed in English and delivered in Danish, meaning a full translation along with a secure and familiar payment method which was trusted in the Danish marketplace.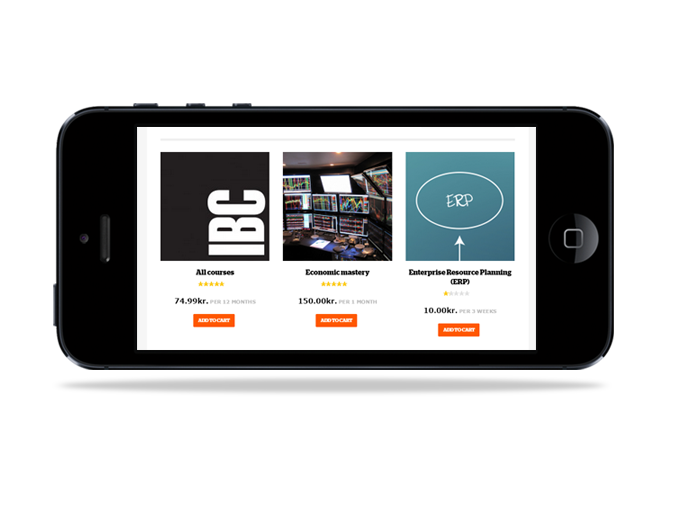 Why Saffron?
IBC attended a seminar run by Saffron at the 2014 Learning Technologies Summer entitled: 'The dinosaur LMS and the new learning experience network'. Fascinated by our vision for the future of learning and knowledge platforms, IBC's Chief Digitalisation Officer, Flemming Bornemann, contacted Saffron.
We won the business by demonstrating the capability of open source software to offer an Amazon-like ecommerce experience and integrated social networking capabilities alongside learning management. A sleek, mobile-ready user experience which could be customised from scratch (not just branded) was another key selling point.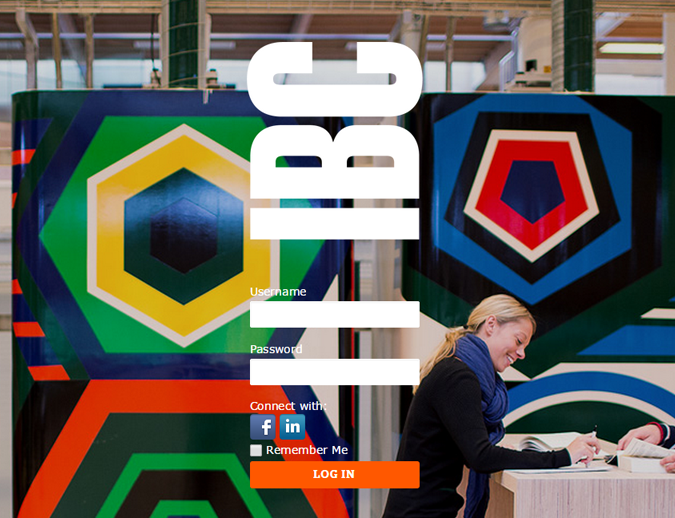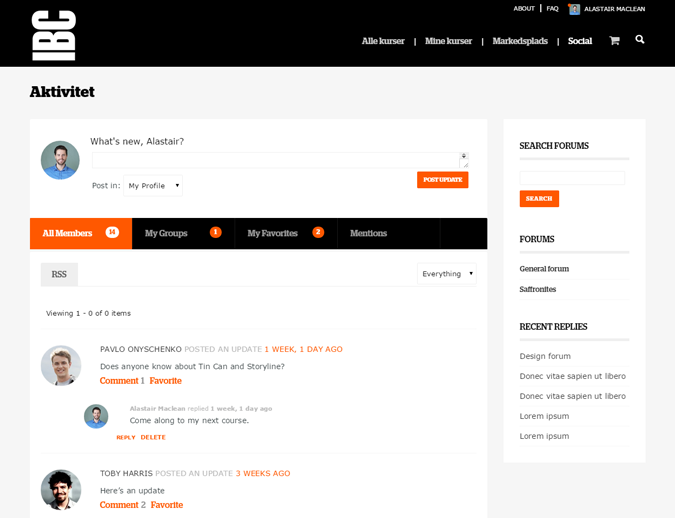 Our Approach
The technical build combined multiple plugins for managing courses, enrolments and instructors, a player for Articulate Storyline packages, several e-commerce components and a social networking tool.
To maximise participation, we used social APIs to allow sign-up via LinkedIn or Facebook. We enabled content discovery with e-commerce-like browsing pages and relevance indicators.
Existing students are met with a familiar dashboard when they log into the system, displaying the courses they own, their progress and highlighting a range of notifications from the communities linked to each course.
The Storyline packages were 'framed' by enticing preview pages featuring a rating and recent reviews. Inside each course a clear structure sits alongside interactive content which plays without using a light-box or pop-up – essential for multi-device learning. Units are broken up into 'bitesize' chunks which ensure learners are constantly rewarded for participation.
The aim was to not only have a social section of the website but to integrate social features into the main user experience. Drawing on our expertise on social knowledge management, we:
Allowed users to leave reviews on courses and give star ratings
Pushed all student activity and progress into the activity feed
Created communities for users to actively discuss specific courses
Allowed users to send direct messages to instructors and tag others in posts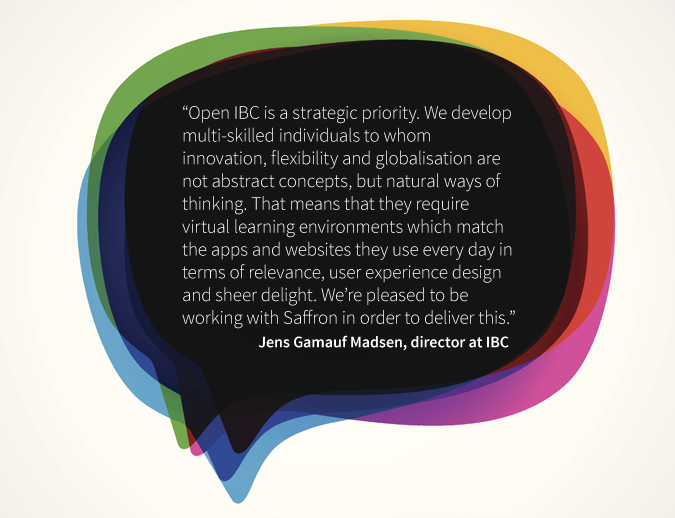 Results
The result is a site which offers learners a 'consumer-technology' user experience on any device.