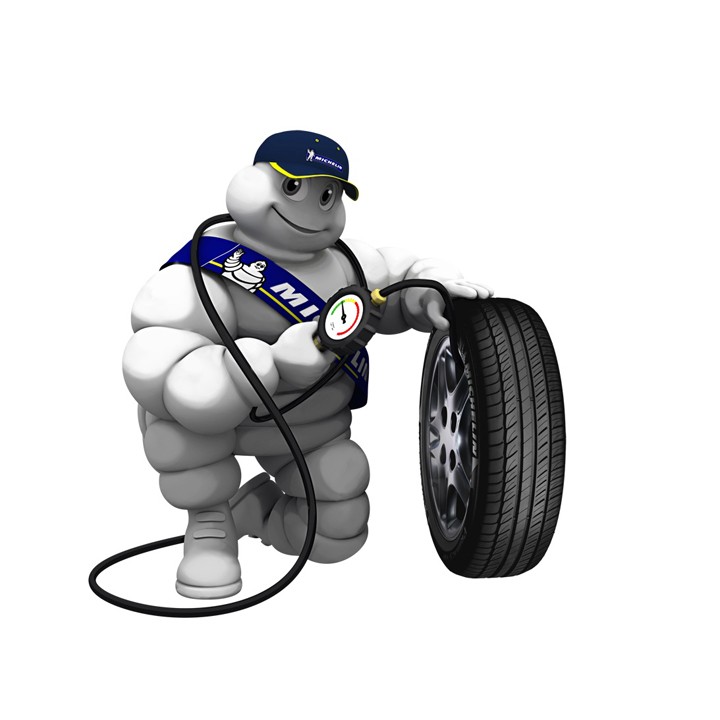 Introduction
Recent research concluded that 62% of the world's business is now in intangible assets. This represents $19.5 trillion of $31.6 trillion in global market value. Corporate brands are the highest value intangible assets, representing consumer loyalty, trust, and future revenue. But brands don't survive and prosper without constant vigilance and protection.
Michelin, a leading tyre-maker, faced large scale misuse of its brand by ordinary dealers. The well-known Michelin Man was being used to advertise inferior products, and depicted in ways that damage Michelin's reputation by contravening its deeply held values of safety and quality. In some jurisdictions, failing to clamp down on continued misuse means the loss of the trademark altogether.
Michelin chose Saffron to work with them on 'Brand Usage by Dealers': an innovative blended programme comprising elearning, face-to-face training and webinars, communications and a TV show-style contest taking place at sales conferences around the world.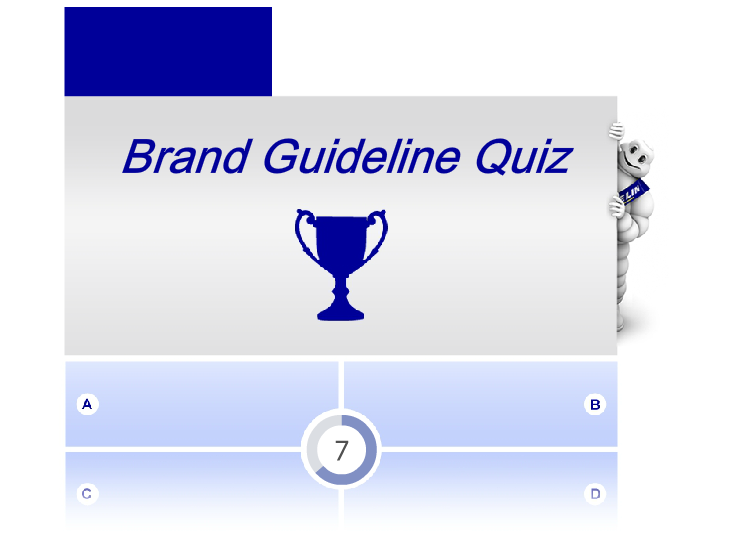 The challenge
The only Michelin employees who could save the Michelin Man were its frontline account managers, who supply tyres to dealers and deal with misuse in the first instance. But many couldn't recognise a breach when they saw it. Others simply didn't realise that the value of their product lay chiefly not in vulcanised rubber, but in the Michelin brand. A brand which was in grave jeopardy.
Like most sales forces, this audience is focussed on selling and product knowledge. The programme had to reach out and engage with their other intrinsic motivations, competitive spirit and their inner sense of "doing the right thing" to overcome scepticism towards central learning programmes, and their own self interest.
Alongside sales forces were the experts: country managers and marketers with their own reservations in implementing the brand protection programme. The passion of these employees would be vital in rolling out the change programme, so the  training had to be richly interactive in order to drive emotional investment in the objectives.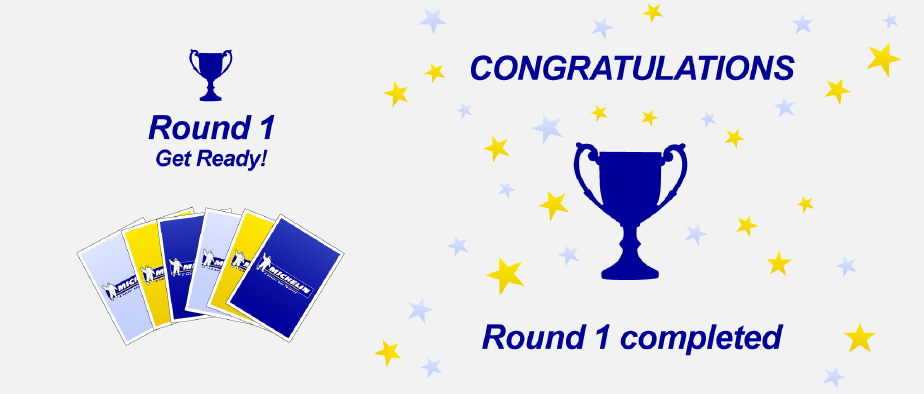 Why Saffron?
Saffron demonstrated our creative and fun approach, and how we use behavioural insights and neuroscience  in our learning design methodology. Our success with harnessing intrinsic motivators to make transformational change within organisations led us to win this project.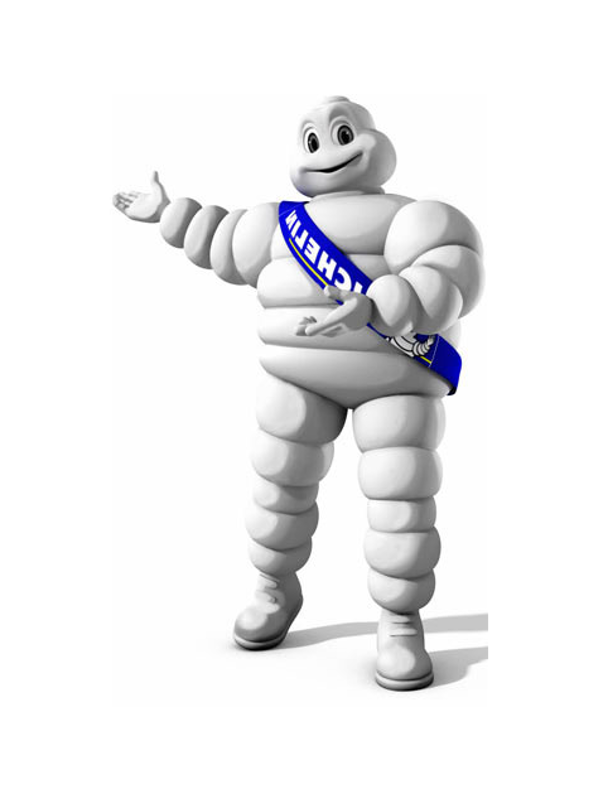 Our approach
The elearning was intended for both audiences: sales forces and experts. It needed to convey an overall message, alongside a fairly complex mixture of definitions, processes and governance roles which form Michelin's brand protection strategy. To accomplish that, we eschewed dull expository screens and wove everything into a single developing storyline revolving around a Michelin account manager, his colleagues, and an ordinary dealer.
By illustrating the governance procedures with phone calls, emails and illustrated conversations, we made the intangible structures easy to grasp. Along the way, interactive screens and clever animations were used to demonstrate the value of the brand and examples of good and bad practice in a way that's suitable both for individual learners and the classroom.
In each country, the roll-out culminated in a sales conferences where, within the narrow confines of a 30-minute time slot, brand usage by dealers had to occupy the spotlight. We designed a large scale serious game aimed at audiences of between 10 and 150 sales people. This knock-out competition mimicked popular TV quizzes, with a high-end visual display and back-end management interface for the presenters. Countdown timers and prizes leverage the sales forces' competitive spirit.
For experts, these developed characters and graphic assets were fed through into the design of more detailed and complex day-long classroom and webinar session. All the key learning is delivered through fun group activities – including a 'build your own advert' activity – and thought-provoking brainstorm sessions on the value of the brand. A comprehensive communications campaign, developed by Saffron, including emails, posters and intranet communities, supported the roll-out.
The entirety of the programme harnessed insights from behavioural science in its learning design, nuanced and accelerated by "serious" gamification.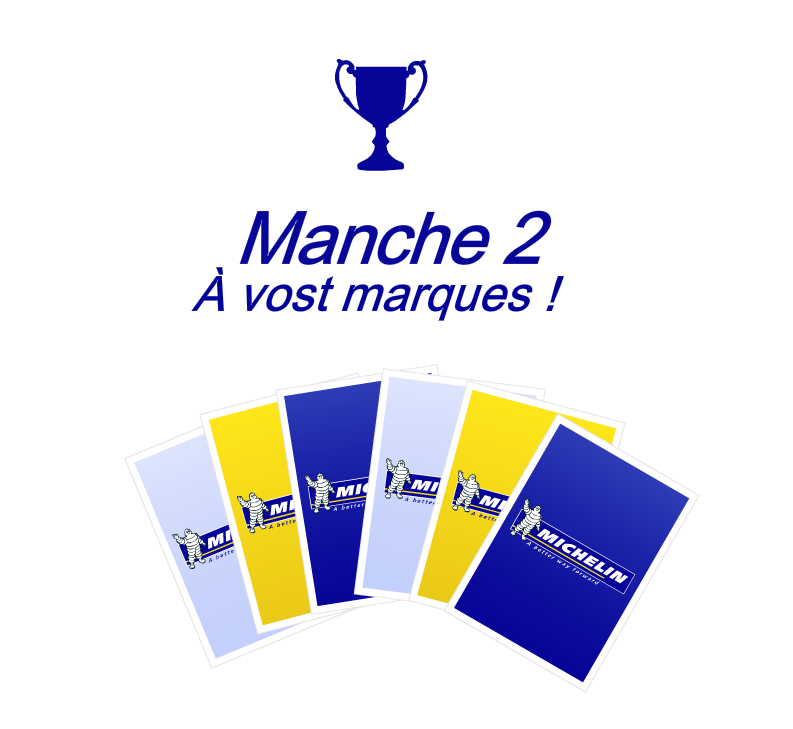 Results
There has been 70% participation in the elearning by account managers, who are often hard to reach with traditional training. The Michelin learning technologies manager says that there is overwhelmingly positive feedback: 'Everyone loves it!'
The programme has also inspired the rest of the business to engage with an ambitious strategy to digitise a large proportion of Michelin's training provision. The TV show-style contest is very popular and continues to be rolled out to sales forces in numerous languages as part of a series of live events around the world – everywhere from Thailand and China to Peru and Brazil.
Initial results show a resounding success in terms of the main objective: protecting and growing the Michelin Brand Value.
By the beginning of 2015, the Michelin Brand Value had increased in value to $5,057 million, compared to $4,652 million the year before. The Michelin Brand Rating had increased from AA+ to AAA-. This was in a year when its competitors suffered stagnation or falls in brand value. Compared with the general trend, roughly $100 million of this growth in brand value was independently attributed to the brand usage by dealers training programme!