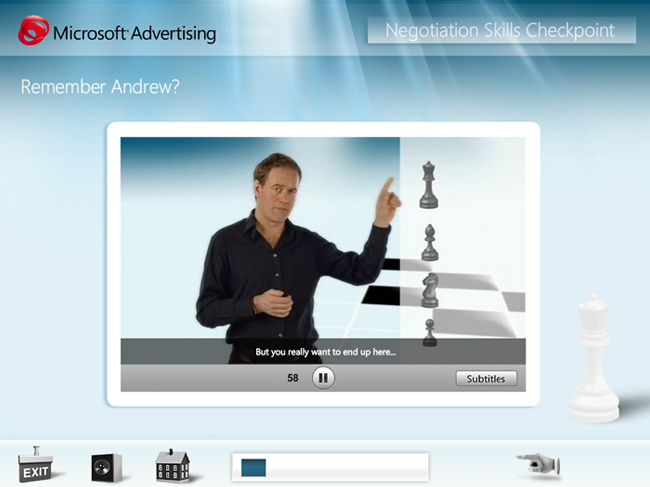 Introduction
The advertising revenue Microsoft generates from its hosting network is very lucrative. But were they maximising the opportunites they had? Microsoft's L&D team identified a big problem: staff members didn't feel confident entering into negotiations with clients.
Saffron's solution allowed Microsoft staff members to formulate a personal negotiation strategy before holding a simulated phone conversation with a client. This conversation branched and developed according to their responses.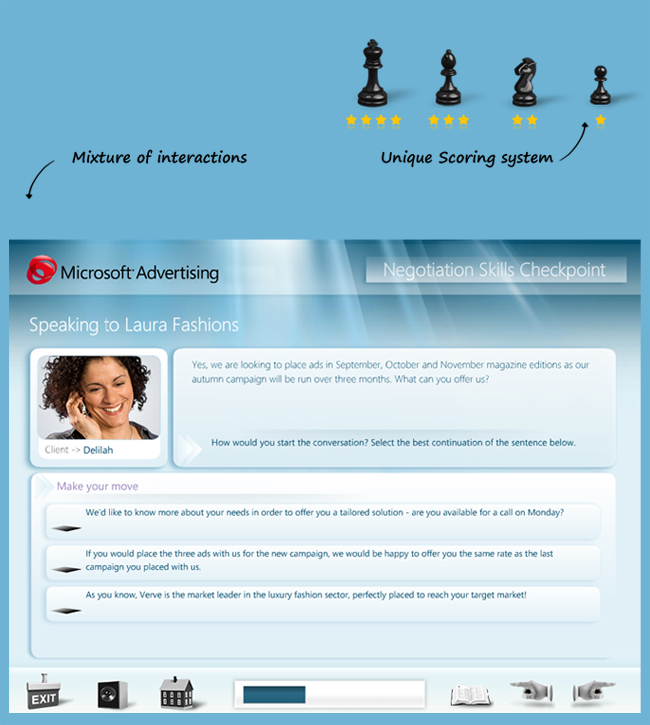 Like a well-played game of chess
The Negotiation Skills course was designed to tie in with a specific visual scheme, and we drew on the Microsoft Chess simulator as inspiration for the scoring system. Using chess pieces to illustrate the scoring system emphasised how learners should constantly have the endgame in mind.
Call centres can be tough places to work. Saffron makes sure your sales and customer service teams are prepared before they pick up the phone. Do you think customer simulations could help develop your people?
Contact us to see how we can help