From behaviour changing games… to game changing behaviour
We are passionate about bespoke 
elearning
content,
platforms
 and capability building 
consultancy
. You're looking for a partner to help you improve performance, change behaviours and generate a big return on investment. That's not easy. But we achieve it with our clients. Let us show you how.
How can we help you?
Tell us what you need

I need truly amazing content
 Saffronites were awarded Instructional Designer of the Year by the Learning and Performance Institute in 2010 and 2013. That's twice in just four years.

I need the perfect
platform
 Today you need more, much more, from a learning management system. We work with open source technology to create sites that make your learners smile.

I need to build
capability
You want to grow from compliance to capability building. We help you transform your strategy and the way your people engage with your organisation.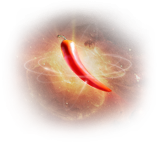 Spicy learning
Read our latest blog posts
User Experience (UX) design and User Interaction (UI) design have become buzzwords in elearning. At Saffron, UX is an integral part of our learning design, and we've even published articles
Submit a Request for Proposal
We'd love to hear from you